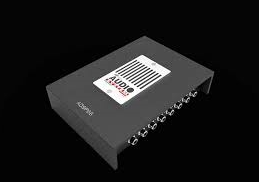 AUDIO SYSTEM ADSP68 6 TIL 8 DSP
3.199,00 kr.
Varenummer: 2000100014
The powerful software allows you to set all the functions of the DSP on a single page with simplicity and intuitiveness, so that it can be used even by the less experienced. Possibility of use in offline mode, so you can create a configuration and insert it in the DSP at any time.
SPECIFIKATIONS
​
INPUT MODE: Low Level (LL) / High Level (HL)
INPUT IMPEDANCE: > 15Kohm (LL) / 47ohm (HL)
INPUT SENSITIVITY: RCA / Cinch 400mv 1 x COXA Highlevel 5 – 10 Volts or 10 – 20 Volts
MAX OUTPUT SIGNAL: 5Vrms
THD DISTORTION: <0.002% @ 1Vrms
FREQUENCY RESPONSE: 20Hz ÷ 22KHz (within -0.3dB)
CHANNEL SEPARATION: >88dB (@ 1KHz)
SUPPLY VOLTAGE: 11V ÷ 15V
CURRENT CONSUMPTION: 0.4A @ 12V
GROUND ISOLATION vs CAR BODY: 1Kohm
AUTOSENSE: two operative modes (yes, HL only)
REMOTE OUTPUT: 50mA max.
COMMUNICATION PERIPHERALS: Bluethooth, Remote controller
OPTICAL BOARD: S/PDIF
SIZE: 197 x 120 x 39 mm (including fixing feet)
Description
Digital Signal Processor to 6 inputs and 8 outputs.
32Bit 192Khz
6 input channels, 8 output channels
Time-Delay with 0.02 msec steps, inclusion in cm, or msec.
All settings are in real-time
External control with display for presets and main settings
USB connector for the PC via adjustments
Input Low-Level or High-Level Auto-Sense (only in High-Level)
Aux with Auto-Fading for stereo signal, speakerphone and navigation
5 presets
Matrix Mixer to mix and match input / output channels at will
SUM function (input) for active OEM systems / sources
​Operating voltage – 9 – 15 Volts (max. 5 sec. down to 6 Volts)
Additional features – USB Bluetooth, DRC controller